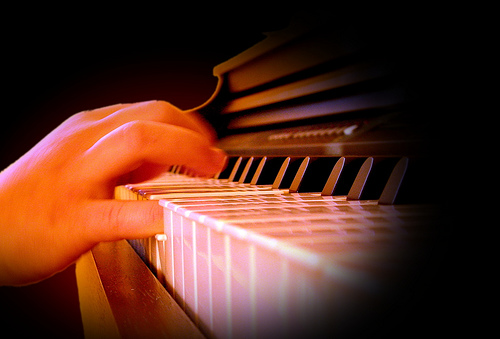 Student Opportunities within FMTA
Students of FMTA members have a variety of performance and growth opportunities available throughout the year.  From a themed Fall Recital and Holiday performances at the local Barnes and Noble to an Achievement Day Festival and a Sonatina Festival Competition, and even possibly participating in a Master Class, there is an opportunity for everyone.
Events
Winter Festival
The Winter Festival is a themed recital that takes place each year in late January or early February.  The theme changes every year, and  has ranged from "Music Around the World" , a Costume Recital, and "American Composers" to "Jazz and Improvisation" with a live combo backup!
Barnes and Noble Holiday Event
Come join us for this Holiday Music Event weekend fundraiser as we fill the Denver West Barnes and Noble Bookstore with the sounds of beautiful music. Teachers can sign up for times for their students to perform their favorite Holiday music and FMTA receives a portion of the proceeds from every sale during the weekend to support our Scholarship Awards Fund
Achievement Day
Achievement Day is a non-competitive festival designed to encourage, challenge and recognize the individual talents and interests of each student involved.  Students perform two songs for an evaluation, and may choose from a list of over 20 other options. This is a fun day that is sure to motivate and inspire each student who participates.
Sonatina Festival
The FMTA Sonatina Festival is a competition that takes place each spring.  Students are placed in a Class according to their grade level.  Students perform two memorized movements of a Sonatina for a judge who may choose the best performances.  The winners perform at an Honors Recital and may receive a trophy.
Scholarships
FMTA is pleased to be able to award scholarships to qualifying graduating high school seniors who are entering college to major or minor in music and to undergraduate high school students who are applying for a summer music opportunity.  These high school seniors or high school undergraduates must be students of FMTA members.