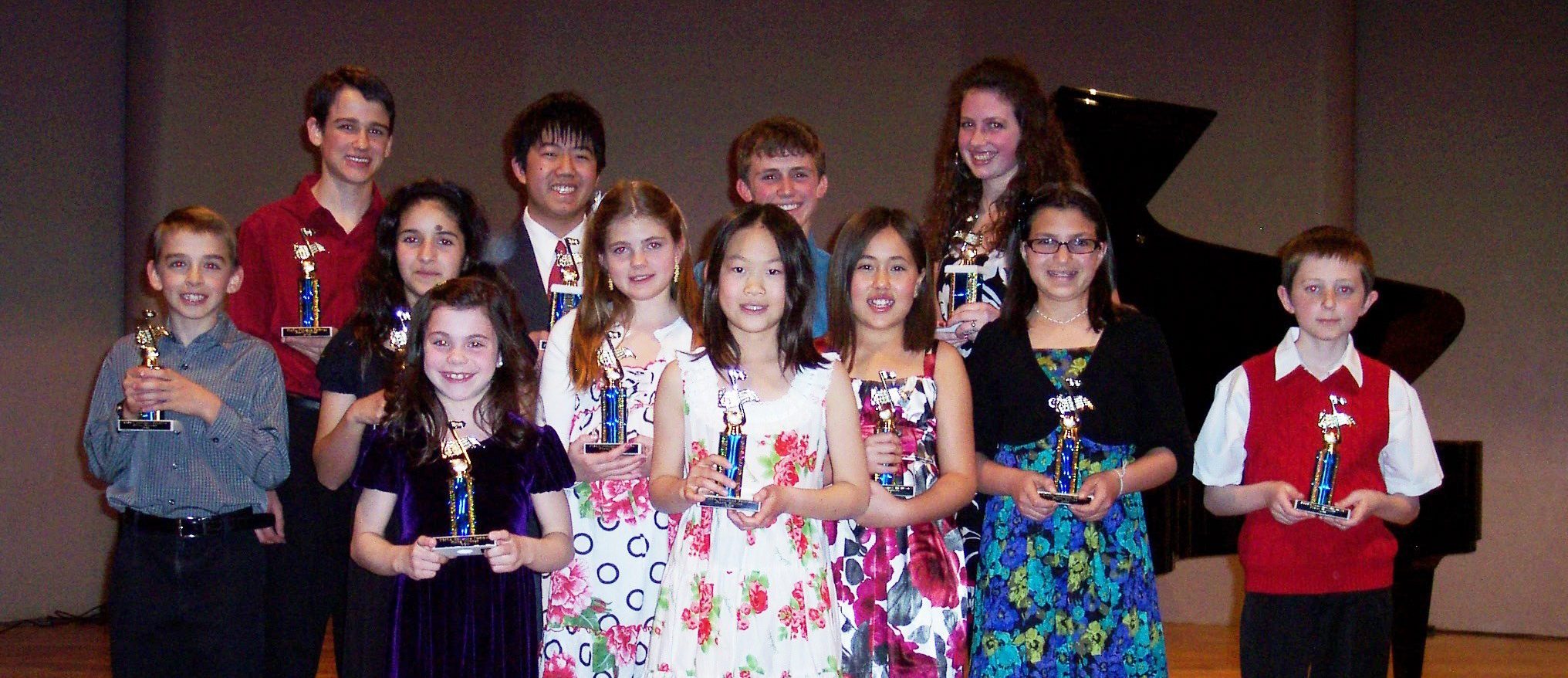 Sonatina Festival- March 10, 2018
The FMTA Sonatina Festival is a musical competition that takes place each spring at the Colorado Christian University Music Center.  Students are placed in a class according to their grade level. Students are challenged to perform two memorized movements of a Sonatina from the approved Sonatina Festival Repertoire list (see Sonatina Festival Forms) for a judge who evaluates the performance and may choose the best performances as winners.  The winners perform at a special Honors Recital and may even receive a trophy.
The deadline for the FMTA 2018 Sonatina Festival Entries is February 10, 2018.  Standing Rules and Registration forms, including the Sonatina Repertoire list, are below.  The event is Saturday, March 10, 2018 and the Winners Recitals are on the same day !  Both the festival and Honors recitals will take place at Colorado Christian University.
Standing Rules for Sonatina Festival            Sonatina Festival Registration Forms 2018

FMTA Sonatina Festival Repertoire List for Piano                Sonatina Adult Registration Form